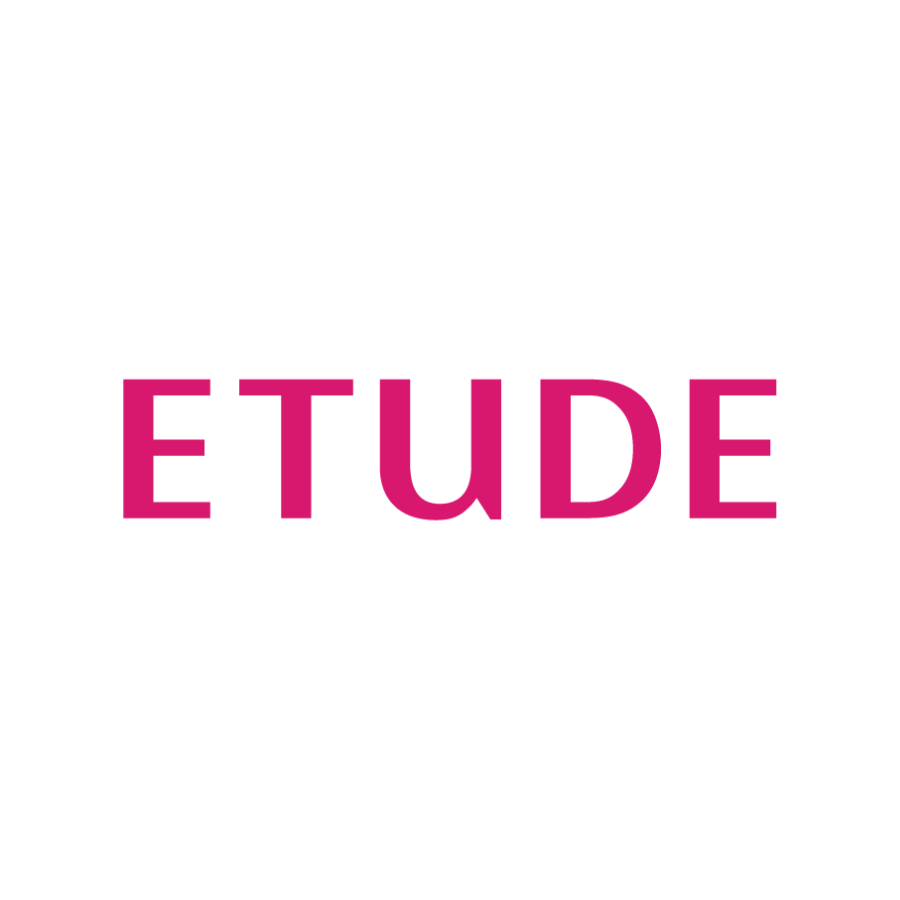 Etude House
ETUDE is a friend for anyone who dreams of sweet moments in their lives, Discovering one's true beauty and bringing sweet imagination of beauty transformation to reality - This is what defines ETUDE. Pure excitement of indulging into countless number of sensual colors! Dividing into innovative prod-ucts with a delightful twist! Come play with us blooming in pink and blissful enerrgy! You'll find yourself sparkling even more before you know it.
Discover Etude House - Your Pathway to Radiant Beauty
Welcome to the enchanting world of Etude House, the beloved South Korean cosmetics brand that has captured the hearts of Asian women living in North America. With its innovative, fun, and affordable makeup and skincare products, Etude House invites you to embark on a journey of self-expression and embrace your unique beauty. As you delve into the magical realm of Etude House, prepare to be captivated by its extensive color spectrum, whimsical packaging, and unwavering commitment to quality.
A Legacy of Excellence - Etude House and Amore Pacific
Founded in 1985, Etude House draws its inspiration from the French word "études," meaning studies, as well as Frederic Chopin's renowned compositions. Just as Chopin composed his masterpieces with meticulous attention to detail, Etude House devotes itself to perfecting the art of beauty. As a part of the esteemed Amore Pacific family, the largest cosmetics company in Korea, Etude House carries a legacy of excellence and unwavering dedication to providing the highest quality products.
With over 200 stores worldwide, Etude House has established itself as a leader in the beauty industry. The brand's commitment to continuous improvement and pursuit of perfection has earned it numerous accolades and awards, including recognition at the prestigious K-Beauty awards, Korea awards, and web award beauty products. Etude House's global presence showcases its ability to resonate with women from diverse backgrounds, making it a beloved choice for those seeking to elevate their beauty routines.
Unleash Your Artistic Expression - Etude House Makeup Collection
At the heart of Etude House's allure lies its expansive range of makeup products. Created with young women in mind, these items come in a wide color palette and whimsical packaging, igniting a sense of playfulness and creativity. Etude House takes pride in offering makeup that allows you to express your individuality with confidence.
One of the brand's most coveted products is the Dear Darling Water Gel Tint. With a rainbow of vibrant shades to choose from, these lip tints add a pop of color and youthful radiance to your lips. But they offer more than just a pretty hue; they also provide long-lasting hydration, ensuring that your lips remain irresistibly soft and luscious throughout the day.
When it comes to eye makeup, Etude House leaves no stone unturned. The Play Color Eyes eye shadows are a dream come true for any makeup enthusiast. With their richly pigmented shades and blendable formulas, these eye shadows allow you to create mesmerizing looks that truly captivate. Whether you're going for a natural, everyday look or a glamorous evening ensemble, the Play Color Eyes eye shadows are your secret weapon.
And let's not forget about the eyebrows, for they play a crucial role in framing the face. Etude House's Drawing Eye Brow liners offer precision and ease in achieving perfectly groomed arches. These versatile liners glide effortlessly, allowing you to define, fill, and shape your brows with utmost accuracy. Say goodbye to unruly brows and hello to flawlessly sculpted brows that enhance your facial features.
Etude House's makeup collection extends beyond lips, eyes, and brows. It encompasses a wide array of products designed to enhance your natural beauty. From radiant foundations to blushes that provide a youthful flush, every item is crafted with meticulous attention to detail, ensuring that you can effortlessly bring your desired look to life.
Nourish and Rejuvenate - Etude House Skincare Collection
Etude House's commitment to beauty extends beyond makeup. The brand offers an extensive range of skincare products designed to nourish and rejuvenate your skin. Prepare to embark on a transformative skincare journey with Etude House.
The Moistful Collagen line is a beloved collection that delivers deep hydration and rejuvenation to your skin. Infused with collagen, these products work tirelessly to plump and firm your complexion, unveiling a youthful radiance that will turn heads wherever you go. From the Moistful Collagen Essence to the Moistful Collagen Cream, each product is carefully formulated to provide intensive moisture and improve skin elasticity.
Sensitive skin finds solace in the Soon Jung line. Etude House understands the unique needs of delicate skin and has curated a range of products that cater to its sensitivity. The pH 5.5 Relief Toner and 2x Barrier Intensive Cream are star players in this collection, delivering a soothing sanctuary for your skin. With their gentle formulas, these products calm and hydrate your complexion, ensuring it remains balanced, resilient, and beautifully nourished.
Pamper from Head to Toe - Etude House Body and Hair Care Collection
Etude House believes that true beauty encompasses more than just the face. That's why the brand offers a delightful array of body and hair care products, allowing you to pamper yourself from head to toe.
Indulge your senses with Etude House's collection of hand, body, and foot care products. From enchanting hand creams with captivating fragrances to nourishing foot masks that leave your soles baby-soft, each product is meticulously crafted to provide an indulgent self-care experience. Let the stresses of the day melt away as you treat yourself to the luxurious formulations and delightful scents that transport you to a world of relaxation and rejuvenation.
The brand's dedication to beauty extends to your hair as well. Etude House offers a range of hair care products designed to enhance your locks' health and radiance. From nourishing shampoos and conditioners to styling products that help you achieve your desired look, these hair care essentials bring salon-quality results to the comfort of your own home.
Uncompromising Excellence - Etude House's Commitment to Quality
Etude House takes pride in its unwavering commitment to quality. The brand's dedication to providing the finest products is at the core of its ethos.
Most of Etude House's products are proudly made in Korea, drawing from the expertise and meticulousness of Korean skincare and beauty practices. This ensures that each item meets the highest standards of quality and effectiveness. From the sourcing of ingredients to the manufacturing process, every step is carefully executed to create products that deliver remarkable results.
While most products are made in Korea, it's important to note that Etude House also sources some items, such as eyebrow pencils, accessories, beauty tools, and nail products, from other regions. Even in these cases, the brand maintains its commitment to excellence, ensuring that each product meets its rigorous standards of quality, performance, and safety.
Unleash Your Inner Beauty with Etude House
In the enchanting realm of Etude House, beauty knows no bounds. Embrace the magic of self-expression and unleash your inner beauty with their playful and affordable cosmetics.
Asian women in North America have found solace in the vibrant color palettes, whimsical designs, and high-quality products that Etude House offers. With an extensive range of makeup and skincare products, Etude House empowers you to create looks that are uniquely yours, all while celebrating your individuality.
As you embark on your beauty journey with Etude House, immerse yourself in the transformative power of their skincare products. Nourish your skin with the Moistful Collagen line or find comfort in the gentle care of the Soon Jung collection. Elevate your self-care routine with the indulgent body and hair care products that pamper you from head to toe.
Rest assured, Etude House's commitment to quality is unwavering. With products made in Korea and sourced from trusted regions, the brand ensures that you receive nothing short of excellence.
Farmstay Skincare: Unveiling the Captivating Beauty of Korean Nature
Farmstay Skincare cordially welcomes individuals to embark on a remarkable journey into the hidden beauty secrets of Korean nature. As an Asian woman residing in North America, one deserves a skincare brand that wholeheartedly comprehends and exalts the unique beauty she possesses. Farmstay is unswervingly committed to harnessing the boundless power of nature to revitalize and rejuvenate the skin, enabling each person to attain a radiant complexion that mirrors their inner confidence and grace. With an extensive array of products meticulously formulated with rare and highly beneficial ingredients, Farmstay invites all to immerse themselves in an enchanting transformative expedition that will lavishly nourish the skin and accentuate their natural beauty.
Discover the Essence of Nature for Exquisitely Rejuvenated Skin
At Farmstay, the belief that extraordinary skincare originates from the abundant offerings of nature is deeply ingrained. Their unwavering commitment to utilizing rare and natural ingredients ensures that the skin receives the most exceptional care possible. Each product is meticulously crafted, drawing inspiration from revered Korean beauty rituals that have withstood the test of time, resulting in truly remarkable outcomes that surpass expectations.
Snail Filtrate: Nature's Miraculous Healer
Indulge in the captivating healing properties of snail filtrate through Farmstay's remarkable Snail Moisture Soothing Gel. This extraordinary ingredient boasts an exquisite blend of proteins, antioxidants, and vital nutrients that effectively facilitate skin regeneration, diminish the appearance of fine lines and wrinkles, and provide a surge of intense hydration. Immerse your skin in the transformative power of snail filtrate and experience a complete renewal, leaving you with a luminous and revitalized complexion.
Horse Oil and Bird's Nest: Nourish and Illuminate Your Skin
Pamper your skin with the opulent nourishment provided by horse oil and bird's nest extracts. These rare and precious ingredients are imbued with essential fatty acids and an array of vitamins, effectively delivering deep moisturization, illuminating the complexion, and enhancing skin elasticity. Farmstay has masterfully incorporated these extraordinary elements into their range of products, allowing each individual to personally witness their remarkable effects. Revel in a newfound radiance and luminosity as your skin emanates an unparalleled vitality.
Pearl, Gold, Ginseng, Aloe, and Honey: Nature's Supreme Rejuvenators
At Farmstay, the significance of incorporating nature's rejuvenating elements into one's skincare routine is deeply understood. Their exceptional products are enriched with meticulously extracted essences from pearl, gold, ginseng, aloe, and honey, each offering its own unique set of benefits. Pearl extracts tenderly brighten and illuminate the skin, unveiling a resplendent natural radiance. Gold ardently stimulates collagen production, resulting in skin that is noticeably firmer and more youthful in appearance. Ginseng diligently revitalizes and restores vitality, granting the skin a fresh and rejuvenated demeanor. Aloe, revered for its soothing and hydrating properties, replenishes moisture and promotes a healthy complexion. Honey, with its profound nourishing qualities, imbues the skin with a supple, soft, and resplendent vitality.
Your Safety Takes Precedence: Place Your Trust in Farmstay's Promise
Farmstay holds the utmost regard for customer safety, valuing it above all else. They wholeheartedly recognize the vital importance of utilizing cosmetics that instill confidence and contribute to the overall health and radiance of the skin. Consequently, Farmstay diligently goes the extra mile to ensure that all their products meet the highest standards of quality and safety. Rigorous testing and an unwavering commitment to adhering to strict regulations are deeply ingrained within their development process, guaranteeing that each product delivers exceptional results without compromising the well-being of their esteemed customers. One can confidently place their trust in Farmstay for skincare that is not only reliable but also unquestionably safe.
Ethics and Responsibility: Cultivating a Beautiful and Harmonious Community
Farmstay remains resolutely committed to being a responsible corporate citizen, recognizing the importance of upholding laws and regulations within the beauty industry. They acknowledge and embrace their pivotal role in cultivating a community that radiates beauty while simultaneously ensuring the well-being of its members. Honesty and active participation form the bedrock of Farmstay's corporate ethics, guiding the consciousness and conduct of each and every employee. They firmly believe that by fulfilling their corporate responsibilities and obligations, they can contribute significantly to a society where beauty thrives harmoniously with integrity. The invitation is extended to all to join Farmstay in embracing this remarkable journey and nurturing a world where safe and ethical beauty reigns supreme.
Embrace Your Individuality: Celebrate the Splendor of Your Unique Beauty
Farmstay understands and appreciates the exquisite and distinctive beauty that resides within each individual. They firmly believe in nurturing and empowering one's individuality, facilitating the embracement of their true selves. Their innovative skincare products have been thoughtfully designed to transcend societal standards and cater to the diverse needs of Asian women residing in North America. Farmstay wholeheartedly celebrates the kaleidoscope of beauty that manifests in varying shapes, sizes, and skin types. With Farmstay, one can confidently embrace their natural features, assured in the knowledge that genuine beauty lies in wholeheartedly embodying one's authentic self.
Indulge in Healthy Beauty from Within: Witness the Transformation of Skin Health
At Farmstay, the belief remains steadfast that true beauty emanates from skin health. Their meticulously formulated products aim to enhance the overall health of the skin, transcending superficial transformations. By addressing underlying concerns and delivering essential nutrients, Farmstay's exceptional skincare range nourishes the skin from within, resulting in a radiant and youthful complexion. The brand steadfastly prioritizes long-term benefits, striving to restore balance, amplify hydration levels, and enhance the skin's natural resilience. Witness the remarkable transformation as the skin becomes healthier, increasingly vibrant, and exudes a captivating beauty that positively radiates.
Farmstay: Your Pathway to Safe, Healthy, and Authentic Beauty
Farmstay represents more than just a skincare brand; it personifies a trusted companion on the journey towards safe, healthy, and authentic beauty. Their commitment to harnessing the boundless potential of nature, prioritizing customer safety, and embracing individual beauty sets them apart as a brand that genuinely cares for the well-being of its customers. The brand passionately harnesses the extraordinary power of rare ingredients such as snail filtrate, horse oil, bird's nest, pearl, gold, ginseng, aloe, and honey to deliver remarkable results.
When one chooses Farmstay, they are selecting a brand that genuinely comprehends the unique needs of their skin and unconditionally celebrates their individuality. Farmstay is wholly dedicated to providing effective skincare solutions that enhance one's natural beauty, regardless of societal expectations or norms. Customers can place unwavering trust in Farmstay, knowing that their products have been developed with customer safety as the utmost priority, adhering to the highest quality standards and ethical practices.
Join the vibrant community of Asian women residing in North America who have already discovered the transformative power of Farmstay skincare. Experience the sheer delight of possessing radiant, healthy skin that genuinely reflects one's true self. Embrace the captivating beauty that is unequivocally and uniquely yours, as you embark on a gratifying journey of self-care and self-expression.
Farmstay is wholeheartedly dedicated to supporting and nurturing customers at every stage of their personal journey. Together, let us redefine beauty, prioritize health, and empower everyAsian woman to radiate with unwavering confidence and grace.