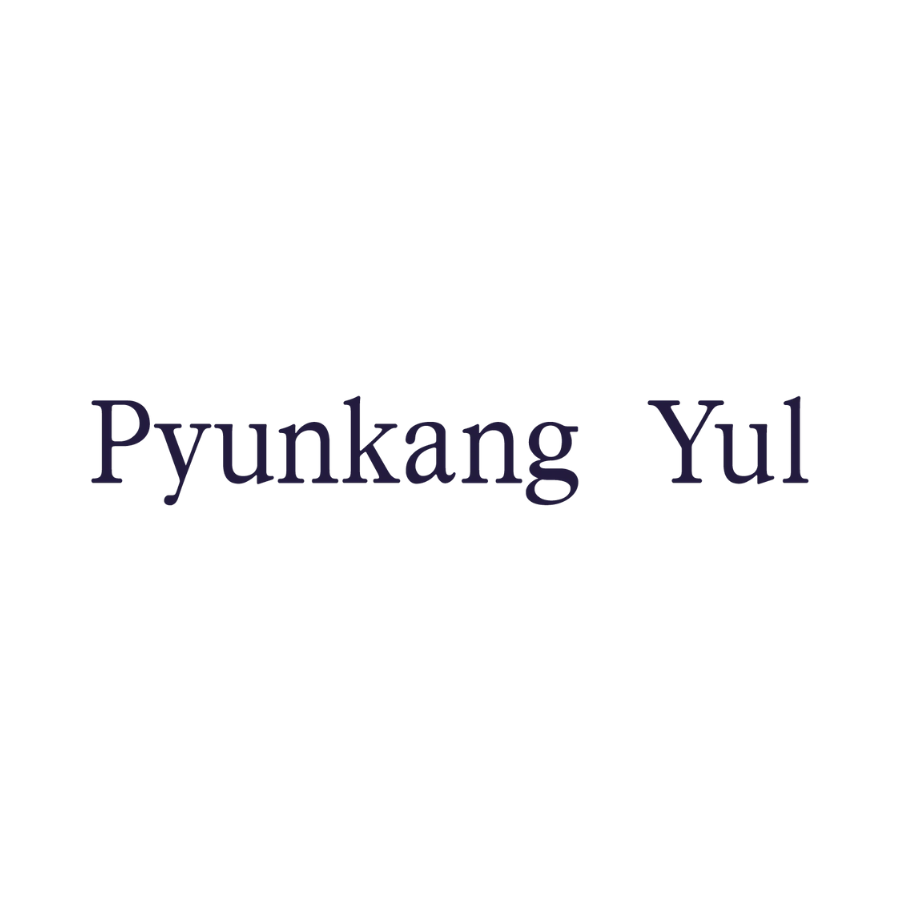 Pyunkang Yul
Pyunkang Yul's skincare line eliminates unnecessary ingredients commonly found in cosmetics for a comfortable skin restorative experience. It is made with 47 years of expertise, carefully choosing minimal ingredients in nature to restore skin's natural beauty.
Welcome to Pyunkang Yul: Discover the Essence of Korean Skincare
At Pyunkang Yul, we invite you to embark on a skincare journey like no other. Our brand is dedicated to providing Asian women living in North America with products that embrace the essence of Korean skincare. With a focus on simplicity and effectiveness, Pyunkang Yul is here to help you achieve healthy, balanced skin that radiates natural beauty.
A Holistic Approach: Nurturing Your Skin's Health and Wellness
Pyunkang Yul believes that skincare goes beyond surface-level beauty. We understand that healthy skin is a reflection of overall well-being. That's why our philosophy is deeply rooted in the principles of holistic body wellness. As a brand born from the prestigious Pyunkang Oriental Medicine Clinic in South Korea, renowned for treating atopic skin disorders, we bring together centuries of wisdom and modern skincare science to deliver exceptional results.
Embracing the Power of Minimal Ingredients: Protecting and Nourishing Your Skin
Unlike many skincare brands that prioritize color or fragrance, Pyunkang Yul takes a different approach. We believe in the power of minimal ingredients, carefully selected to support your skin's natural barrier and enhance its resilience. Over 40 years of experience and research have led us to craft formulas that exclude unnecessary chemical substances. We prioritize the safest components, ensuring that our products are gentle, effective, and kind to your skin.
Taking a Stand: Cruelty-Free Skincare That Makes a Difference
At Pyunkang Yul, we are committed to making a positive impact beyond skincare. We take pride in being a cruelty-free brand, standing against animal testing and cruelty in the beauty industry. When you choose Pyunkang Yul, you can trust that our products are developed with compassion and integrity. We firmly believe that true beauty should never come at the expense of innocent lives.
Ethics Meets Efficacy: Empowering You to Make a Conscious Choice
We understand that today's consumers value ethical practices and transparency. That's why Pyunkang Yul goes the extra mile to ensure our products meet the highest standards of integrity. We carefully source our ingredients, ensuring they are sustainably harvested and responsibly obtained. By making a conscious choice to embrace Pyunkang Yul, you can feel confident that you are prioritizing both your skin's health and the well-being of our planet.
Revealing the Secret: Unlocking Your Skin's Optimal Balance
Achieving healthy, radiant skin is all about finding the perfect balance between oil and moisture. Pyunkang Yul understands the importance of this delicate equilibrium and offers a range of products designed to help your skin find its optimal state. With our carefully crafted formulations, your skin will experience a renewed vitality and a natural, glowing complexion that turns heads.
Harnessing Nature's Gifts: Gentle Ingredients for Nurturing Your Skin
Pyunkang Yul takes pride in selecting natural ingredients that are most gentle on the skin. Our products are free from unnecessary additives, allowing your skin to breathe and heal. Whether it's our Pyunkang Yul Essence Toner, Moisture Serum, or Moisture Cream, each formulation is carefully crafted to deliver the essential nutrients your skin craves. Experience the power of nature as it revitalizes your complexion and restores its youthful radiance.
Unveiling Skincare Essentials: Discover Your Pyunkang Yul Favorites
Pyunkang Yul offers a comprehensive product lineup tailored to address various skincare concerns and preferences. Our bestsellers include the iconic Essence Toner, which provides deep hydration and preps your skin for better absorption of subsequent products. The Moisture Ampoule and Moisture Cream deliver intense hydration, leaving your skin supple, plump, and full of vitality.
In addition to our basic line, we understand that different skin types require specialized care. That's why we developed the Calming line, specifically designed for combination skin. The Calming Deep Moisture Toner is a must-have, formulated to balance oil production and soothe any areas of irritation or sensitivity.
For targeted concerns, Pyunkang Yul has you covered. Our Black Tea Time Reverse Eye Cream is a fan-favorite, effectively combating fine lines and rejuvenating the delicate skin around your eyes. If you have sensitive skin, our ATO Cream is a game-changer, providing the gentle care and nourishment your skin craves.
Crafted with Care: Pyunkang Yul's 100% Korean-Made Products
When you choose Pyunkang Yul, you can trust that you are investing in authenticity and quality. We proudly produce all our products in Korea, where skincare craftsmanship is legendary. By keeping our manufacturing processes close to home, we can maintain strict quality control and ensure that every product that reaches your hands meets the highest standards of excellence.
At Pyunkang Yul, we are committed to transparency and integrity. Each ingredient is carefully sourced, ensuring its purity and potency. We believe in providing you with skincare products that deliver on their promises, backed by scientific research and centuries-old wisdom.
Discover the Pyunkang Yul Difference: Embrace Healthy, Balanced Skin
As we conclude your journey through the world of Pyunkang Yul, we invite you to join our community of skincare enthusiasts who understand the power of simplicity and effectiveness. With our philosophy rooted in holistic wellness, cruelty-free practices, and dedication to optimal skin balance, Pyunkang Yul is here to revolutionize your skincare routine.
Choose Pyunkang Yul and experience the transformative effects of minimal ingredients that nurture and protect your skin. Embrace the authentic beauty that comes from within and radiate confidence in your own skin. Let Pyunkang Yul be your partner in your quest for healthy, balanced skin that stands the test of time.
Welcome to the Pyunkang Yul family, where your skin's wellness is our utmost priority.