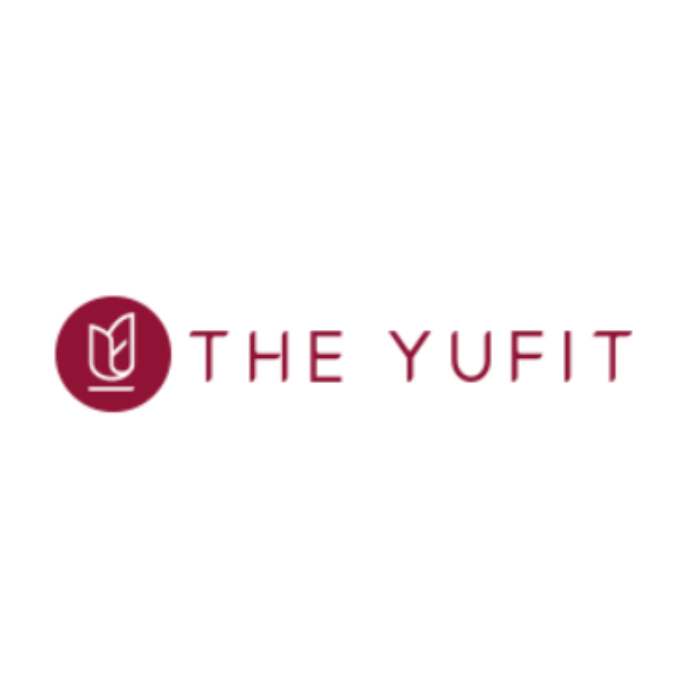 The YUFIT
The Yufit is a brand that specializes in lightweight skincare devices, providing convenience, safety, and effectiveness to its customers. Our popular items, the V care Band and T: Laser LED Skin Rejuvenation Mask, are designed to rejuvenate and enhance your skin with cutting-edge technology. At The Yufit, we prioritize your skin health and strive to provide the best possible skincare solutions.
The Yufit: Unveiling the Essence of Korean Beauty & Personal Care
The Yufit is a brand that reveals the true essence of Korean beauty and personal care. It caters to the needs of Asian women living in North America, offering a range of products that embody the secrets and traditions of Korean beauty. With a strong emphasis on quality, innovation, and personalized care, The Yufit invites its customers on a transformative journey towards achieving their desired beauty goals.
Discover a Wide Selection of Beauty Care
At The Yufit, Asian women in North America can explore an extensive selection of beauty care products. The brand understands that beauty is a personal journey and strives to provide a diverse range of options to cater to individual needs. From essential skincare products to must-have makeup items, hair care essentials, and indulgent body care treasures, The Yufit ensures that every customer can find precisely what they are looking for.
The Yufit's collection goes beyond generic beauty care, as it specifically curates products that address the unique requirements and concerns of Asian skin. With a keen understanding of different skin types and tones, The Yufit offers a solution to the endless search for products that suit specific needs. Customers can confidently choose from the thoughtfully selected assortment of beauty care items, with each product backed by the expertise of The Yufit's knowledgeable beauty directors.
Convenience Redefined
Convenience is at the core of The Yufit's mission. The brand acknowledges the value of time and aims to provide an effortless and efficient shopping experience. Customers can enjoy the luxury of Korean beauty and personal care with just a few clicks. The Yufit's online store allows users to explore the wide range of products from the comfort of their own homes or while on the go.
No more navigating through crowded malls or waiting in long queues. The Yufit brings the convenience of online shopping to Asian women in North America. With a prompt and reliable shipping service, customers can expect their orders to arrive in a timely manner and in perfect condition. The Yufit's commitment to customer satisfaction extends beyond product quality, encompassing the entire shopping experience.
The brand also offers a hassle-free return policy, recognizing that finding the perfect product can sometimes require trial and error. If customers are not completely satisfied with their purchase, The Yufit's dedicated customer support team is readily available to assist with returns or exchanges.
The Yufit redefines convenience by combining a diverse selection of products with a seamless online shopping experience, prompt delivery, and exceptional customer service. The brand strives to make the beauty and personal care routine of Asian women living in North America delightful and effortless, ensuring a journey that is as rewarding as it is convenient.
The Yufit's Philosophy
The Yufit operates based on a philosophy that prioritizes carefully selected materials and upholds a commitment to providing high-quality, reliable service. Their business model involves direct distribution, bypassing intermediaries, and ensuring that only the best products reach their customers. This dedication to maintaining control over the production and distribution process reflects The Yufit's unwavering commitment to authenticity, freshness, and customer satisfaction.
Continuous Research and Development
At The Yufit, continuous research and development form the cornerstone of their commitment to innovation. The brand is constantly exploring new ways to enhance their products and meet the evolving needs of their customers. By staying at the forefront of the beauty industry, The Yufit ensures that their customers are always provided with the latest advancements in skincare, haircare, and personal care. Through ongoing efforts, they strive to offer cutting-edge solutions that enable customers to be their own beauty directors.
Exceptional Quality
Quality is non-negotiable at The Yufit. The brand understands that Asian women living in North America deserve nothing but the best, and they go to great lengths to ensure exceptional quality in every product they offer. The Yufit meticulously sources ingredients and materials from reputable suppliers, subjecting them to rigorous testing and adhering to the highest industry standards. This stringent quality control ensures that each product delivers visible results while being gentle and nurturing to the skin.
The Yufit takes pride in their commitment to excellence, evident in every aspect of their brand. From the careful selection of materials to their dedication to research and development, and the unwavering focus on exceptional quality, The Yufit continuously strives to surpass customer expectations. By upholding these principles, they create a beauty experience that inspires confidence, empowers individuality, and transforms the way Asian women in North America approach beauty and personal care.
Personalized Beauty Director
At The Yufit, customers are treated to a personalized beauty experience like no other. Each customer gains access to their very own dedicated Beauty Director, an expert advisor who provides tailored recommendations and guidance. With their deep knowledge of Asian skincare and beauty trends, the Beauty Directors help customers create personalized skincare routines, explore new makeup techniques, and achieve their desired looks.
The Beauty Directors at The Yufit stay up-to-date with the latest innovations and techniques, ensuring they provide relevant advice to each customer. They take the time to understand individual needs, preferences, and lifestyles, curating bespoke beauty regimens that address specific concerns. By recommending products from The Yufit's carefully selected range, the Beauty Directors guide customers on incorporating them into their daily routines. With The Yufit's personalized Beauty Director service, customers can elevate their beauty journeys to new heights.
Join the Yufit Community
Asian women residing in North America are invited to join the inclusive and vibrant Yufit Community. This online space brings together like-minded individuals to share their beauty experiences, insights, and inspirations. By becoming part of the Yufit Community, members gain access to a supportive network that understands their unique beauty needs and aspirations.
Within the Yufit Community, members engage in stimulating discussions, exchange skincare tips, and discover the latest beauty trends. It serves as a platform for connecting with others who share a passion for self-care, providing inspiration to enhance beauty routines. The Yufit Community offers a wealth of knowledge and inspiration, covering skincare routines, product reviews, makeup tutorials, and lifestyle advice.
In addition to a supportive network, Yufit Community members enjoy exclusive benefits such as access to exciting events, promotions, and early product releases. They stay informed about the latest beauty trends and have the privilege of being among the first to experience new Yufit launches. The Yufit Community celebrates individuality and fosters an empowering environment that nurtures each member's beauty journey.
Embrace the Yufit Difference
The Yufit stands out in the beauty and personal care industry with its unwavering commitment to excellence, quality, and innovation. Customers can embrace the Yufit Difference and experience a brand that truly values their unique beauty needs.
The Yufit's selection of products is meticulously curated, ensuring each item is highly effective and suitable for Asian skin. From revitalizing skincare essentials to transformative makeup products and nourishing hair care solutions, The Yufit offers a range that caters specifically to the needs of Asian women residing in North America.
Quality is paramount at The Yufit. The brand sources premium ingredients from trusted suppliers, ensuring that its products meet the highest standards of quality and safety. Rigorous testing and strict quality control measures are implemented to deliver products that exceed industry expectations.
When customers choose The Yufit, they choose a brand that prioritizes their unique beauty needs and commits to helping them achieve desired results. By embracing the Yufit Difference, customers gain personalized guidance from the Beauty Directors and become part of a supportive Yufit Community.
V-Care 4D Facial Lifting Band