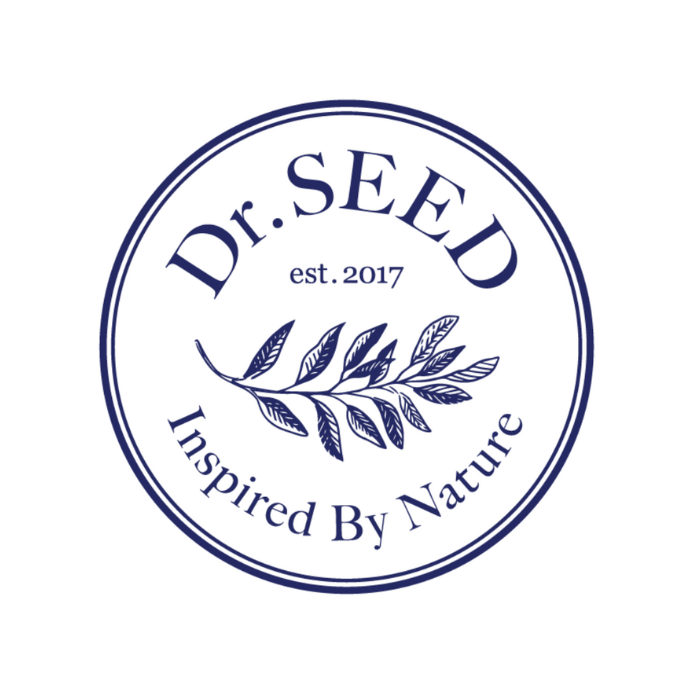 Dr. SEED
Developed by expert dermatologists who believe in the power of natural ingredients, Dr. SEED offers the best of nature's original effects to start your day. It has received a green safety rating from EWG and passed skin irritation tests. Their product features 20 harmless ingredients and a non-toxic active interface for gentle foaming. It is free from harmful ingredients such as ethylene oxide, paraben preservatives, free formaldehyde, methylisothiazolinone MIT, methylchloroisothiazolinone CMIT, polyethylene glycol PEG, ethanol, sulfates, DEAs, MEA, TEAs, and artificial colors. Rich in natural seeds and plant extracts, it provides effective active nutrients while reducing irritation.
Bodywash / Hair Shampoo / Hair Treatment

Discover the Essence of Beauty with Dr. SEED: Your Trusted Korean Skincare and Haircare Brand
Welcome to the world of Dr. SEED, a premium Korean brand that brings you safe and professional skincare and haircare products. With our special expertise and cutting-edge technology backed by extensive big data analysis, Dr. SEED offers a range of nature-based solutions to enhance your overall well-being. We believe in the power of natural ingredients, particularly seed extracts, to transform your life by providing safe and healthy care. Join us on this journey towards a healthier, more radiant you.


Advanced Technology and Expertise
Experience Safe and Professional Care
At Dr. SEED, Asian women in North America can experience the pinnacle of safe and professional care for their skin and hair. With a team of dedicated experts and access to the latest technological advancements, Dr. SEED ensures that each product delivers exceptional results.
Unleashing the Power of Innovation
Dr. SEED thrives on innovation, constantly pushing the boundaries of skincare and haircare. By combining state-of-the-art technology and a deep understanding of Asian skin and hair needs, Dr. SEED has developed a range of products that cater specifically to the challenges faced by Asian women living in North America.
Tailored to Perfection
Dr. SEED's commitment to advanced technology is evident in every product they offer. Through meticulous research and development, each formulation is tailored to address specific skin and hair concerns. Whether it's combating dryness, uneven skin tone, or hair damage, Dr. SEED's advanced technology ensures targeted solutions that deliver visible and long-lasting results.


Nature-Inspired Ingredients
Harnessing the Power of Nature
Dr. SEED believes that nature holds the key to true beauty and well-being. With a focus on natural ingredients, particularly seed extracts, Dr. SEED products harness the power of Mother Nature to nourish and revitalize your skin and hair.
Seeds: Nature's Tiny Miracles
Seeds are nature's tiny miracles, containing a wealth of nutrients, antioxidants, and essential fatty acids. Dr. SEED carefully selects seed extracts known for their exceptional benefits, such as lotus seed, green tea seed, and evening primrose seed, among others. These natural ingredients work in harmony with your body's natural processes to deliver transformative results.
Gentle yet Effective Formulations
Dr. SEED understands the importance of gentle yet effective formulations. By utilizing nature's bounty, they create products that are not only safe but also highly efficient. The natural ingredients in Dr. SEED products are carefully extracted and processed to retain their potency, ensuring that your skin and hair receive the maximum benefit.
A Symphony of Botanicals
Dr. SEED products are enriched with a symphony of botanical extracts, each contributing its unique benefits. From hydrating and soothing properties to brightening and anti-aging effects, these botanicals work in synergy to nourish and restore your skin's vitality and your hair's radiance.
Safe and Effective Solutions
Your Safety, Our Priority
At Dr. SEED, your safety is paramount. We understand that Asian women living in North America have unique skin and hair concerns, and we are committed to providing safe and effective solutions that address these needs. Every Dr. SEED product undergoes rigorous testing to ensure its safety and efficacy, giving you peace of mind as you incorporate our products into your skincare and haircare routine.
Dermatologist-Tested and Trusted
Dr. SEED products are dermatologist-tested, ensuring that they meet the highest standards of quality and effectiveness. Our formulations are developed with care and precision, using scientifically proven ingredients that have been carefully selected for their ability to deliver visible results without compromising your skin's health.
Gentle Formulations, Powerful Results
We believe that skincare and haircare should be a gentle and enjoyable experience. Dr. SEED products are formulated to be gentle on your skin and hair, yet powerful enough to address your specific concerns. Say goodbye to harsh chemicals and irritants – Dr. SEED offers you a safe haven where you can pamper yourself with confidence.


Comprehensive Product Range
Your Beauty, Our Purpose
Dr. SEED understands that each person's beauty journey is unique. That's why we offer a comprehensive range of skincare and haircare products designed to meet your specific needs. From cleansers to toners, essences to serums, masks to lotions, creams to oils, and everything in between, we have carefully curated a collection that caters to all your beauty desires.
Targeted Solutions for Every Concern
Whether you're struggling with dryness, uneven skin tone, fine lines, or hair damage, Dr. SEED has the perfect solution for you. Our products are formulated to target specific concerns faced by Asian women living in North America, so you can confidently address your individual skincare and haircare needs.
Quality Meets Variety
Dr. SEED prides itself on offering products of the highest quality without compromising on variety. We understand that your skin and hair may have different requirements throughout the year or even from day to day. That's why our extensive product range ensures that you have options for every season, occasion, and personal preference.
Unlock the Secrets of Natural, Safe, and Healthy Beauty
Experience the transformative power of Dr. SEED and embark on a journey towards healthier, more radiant skin and hair. With our safe and professional products developed using advanced technology, combined with the goodness of nature's seed extracts, we bring you a skincare and haircare brand that you can truly trust.
Embrace Your Beauty, Your Way
Dr. SEED is dedicated to helping Asian women living in North America embrace their unique beauty. Our comprehensive range of products, crafted with expertise and backed by scientific research, allows you to create a skincare and haircare routine that is tailored to your individual needs. Trust Dr. SEED to be your partner in unlocking the secrets of natural, safe, and healthy beauty.
Join the Dr. SEED Family
Become part of the Dr. SEED family and discover a world where innovation meets nature, and where your well-being is at the forefront. We invite you to explore our product range, try our safe and effective solutions, and witness the remarkable difference they can make in your life. Start your journey towards healthier skin, luscious hair, and a more confident you with Dr. SEED today.
Remember, your beauty deserves nothing but the best – Dr. SEED, your trusted companion on the path to natural, safe, and healthy beauty.
Hydro Jelly Modeling Mask
Perilla - For Problematic Skin

# Soothing & moisturizing # Strenthening # Restoration

Perilla Modeling Mask contains botanical extracts such as perilla leaf, basil leaf, tea tree leaf and Centella Asiatica to help soothe, restore and strengthen the defences of problematic skin to make skin healthy.

Shop Now

Rose - For Dull Skin

#SkinToneUp #Moisturizing #Cooling & soothing

It contains extracts such as rose, mulberry bark, goji berry, and niacinamide to supply moisture and nutrition, improve skin texture, relieve pigmentation, and brighten the skin from the inside out.

Shop Now

Propolis - For Aging Skin

# Nourishing &Moisturizing # Anti-acne # Strengthening # Anti-aging

Propolis Gel Mask formulated with Jeju buckwheat honey, royal jelly, and green propolis provides moisture and nutrition to the skin, strengthens the skin barrier and helps to prevent aging, making the skin moist and smooth.

Shop Now