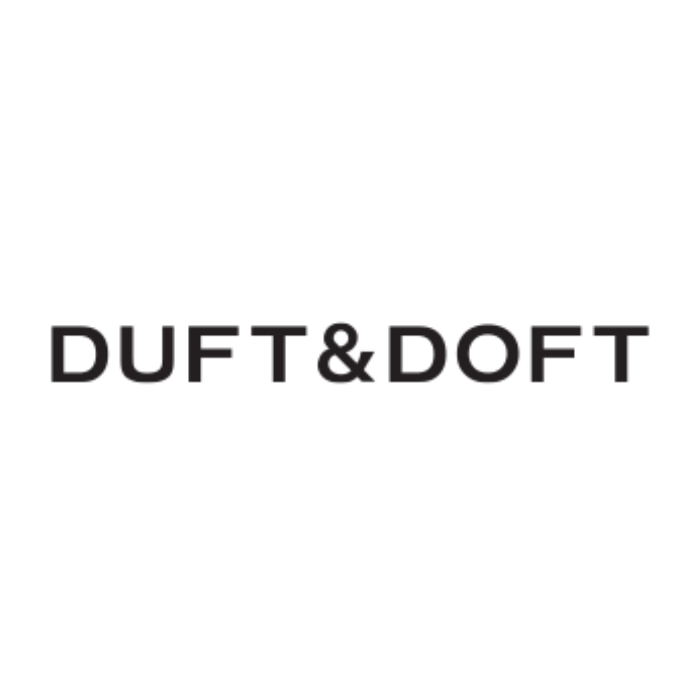 DUFT&DOFT
DUFT&DOFT lest the universe forgets you. Even if you leave the place, the scent stays for a long time and leaves a lasting impression. The memories and experiences of those moments are woven into special life stories.The scent lingers longer than you.
DUFT&DOFT thinks differently from others and discovers unique scents. So that all of your moments that will unfold in the world will be left as the best scenes in your life. We focus and research on creating scents and novelties for you.
Welcome to the captivating world of DUFT&DOFT, where the fusion of skincare expertise and delightful fragrances takes center stage. As an Asian woman living in North America, you deserve a skincare and fragrance experience that is both invigorating and enchanting. DUFT&DOFT is dedicated to providing you with the ultimate self-care journey, offering a range of products that elevate your beauty routine to new heights.
Immerse Yourself in Scents Inspired by the Scandinavian Countryside
Indulge your senses in the tranquil beauty of the Scandinavian countryside with DUFT&DOFT's fragrance collection. Each scent is a harmonious blend of nature's finest elements, capturing the essence of blooming flowers, crisp air, and serene landscapes. Let the fragrances transport you to a world filled with natural goodness and freshness, where every inhalation becomes a moment of pure bliss.
Captivating Fragrances for Every Mood and Occasion
Discover a scent that resonates with your individuality from DUFT&DOFT's diverse fragrance range. Whether you prefer delicate floral notes that exude elegance, zesty citrus aromas that energize your spirit, or warm and comforting accords that wrap you in a soothing embrace, there is a fragrance waiting to become your signature scent. Embrace the power of fragrance and let it weave its magic into your daily life.
The Seoul Connection: Exceptional Skincare from the Heart of Innovation
DUFT&DOFT brings you the secrets of Korean skincare, hailing from the bustling streets of Seoul, where innovation and beauty intertwine. Our dedicated research and development team has meticulously formulated products that harness the power of nature and science, delivering unparalleled results for your skin. Unlock the secrets of Korean skincare and experience a radiant complexion that reflects your inner beauty.
Safe, Effective, and Cruelty-Free Skincare Solutions
At DUFT&DOFT, your skin's health and well-being are our top priorities. We are committed to using safe ingredients that prioritize your skin's vitality without compromising on effectiveness. Our products are carefully crafted without harmful chemicals, ensuring a gentle and non-irritating experience. What's more, we proudly declare that our products are cruelty-free, standing firm against animal testing and promoting ethical beauty practices.
Customized Care for Your Unique Needs
Every individual's skin is unique, and at DUFT&DOFT, we embrace and celebrate that diversity. Our extensive range of skincare products caters to various skin types and concerns, providing customized solutions for your specific needs. From refreshing cleansers that purify and revitalize to rejuvenating serums that target specific skin issues, each product is designed to bring out your skin's natural radiance and beauty.
Harnessing the Power of Natural Ingredients
At DUFT&DOFT, we believe in the healing and transformative properties of natural ingredients. Our commitment to quality and effectiveness drives us to source the finest botanical extracts, essential oils, and nourishing elements from nature's bounty. By infusing our products with these natural treasures, we deliver skincare solutions that replenish, rejuvenate, and revitalize your skin, allowing you to embrace a world of natural goodness with every application.
Gentle Formulations for Sensitive Skin
We understand that many Asian women living in North America have sensitive skin that requires extra care and attention. That's why DUFT&DOFT formulates products that are gentle yet effective, specifically tailored to meet the needs of sensitive skin. Our meticulously crafted formulas are free from harsh chemicals, parabens, and artificial fragrances, ensuring a soothing and nurturing experience that keeps your skin happy, healthy, and radiant.
Recognized for Excellence: Korea Consumer Choice Award
DUFT&DOFT's commitment to providing exceptional skincare and fragrance experiences has earned us prestigious recognition in the beauty industry. We are proud to have been honored with the Korea Consumer Choice "Best Body Care Brand of 2019" award. This esteemed accolade highlights our dedication to delivering products that surpass expectations, making DUFT&DOFT a brand you can trust for quality and effectiveness.
Elevate Your Self-Care Rituals with Our Range of Skincare Essentials
The DUFT&DOFT collection is a treasure trove of skincare essentials, each meticulously crafted to elevate your self-care rituals to new heights. From luxurious cleansers that gently purify your skin to nourishing moisturizers that leave your complexion soft and supple, our range offers a comprehensive solution for all your skincare needs. Discover the perfect products to pamper and protect your skin, as you embark on a transformative journey towards a more radiant and confident you.
Enchant Your Senses with Captivating Fragrances
Indulge your senses and awaken your inner allure with DUFT&DOFT's captivating fragrances. Immerse yourself in a symphony of scents that range from delicate and feminine to vibrant and invigorating. Our fragrance collection allows you to express your personality and evoke emotions through the power of scent. Choose your signature fragrance and let it become an integral part of your identity, leaving a lasting impression wherever you go.
Discover the Perfect Gift: DUFT&DOFT Sets and Gift Packages
Searching for the ideal gift for someone special? Look no further than DUFT&DOFT's thoughtfully curated sets and gift packages. Whether you're celebrating a birthday, anniversary, or simply want to show someone you care, our beautifully packaged sets offer a luxurious and unforgettable experience. Share the joy of DUFT&DOFT with your loved ones, allowing them to embark on their own journey of self-care and fragrance discovery.
Discover Your Signature Scent
H2: Embrace the Art of Personal Fragrance
At DUFT&DOFT, we believe that fragrance is a powerful form of self-expression. Discovering your signature scent is an intimate journey that allows you to leave a lasting impression wherever you go. Our extensive range of fragrances is carefully crafted to cater to diverse tastes and personalities. Whether you prefer the elegance of floral notes, the freshness of citrus, or the warmth of woody accords, our fragrances invite you to explore and find the perfect scent that resonates with your unique individuality.
Fragrance Layering for Personalized Aromas
Unleash your creativity by experimenting with fragrance layering. DUFT&DOFT offers a range of complementary scents that can be combined to create a personalized aroma. By layering different fragrances, you can create a scent that is uniquely yours, capturing the essence of your personality and style. Dive into the world of fragrance layering and unlock a whole new dimension of olfactory pleasure.
Connect with Like-Minded Beauty Enthusiasts
Join a vibrant community of beauty enthusiasts by becoming a part of the DUFT&DOFT community. Connect with like-minded individuals who share your passion for skincare, fragrance, and self-care. Engage in conversations, share tips and tricks, and stay up-to-date with the latest trends and product releases. Our website and social media channels provide a platform for you to connect, inspire, and be inspired by others on the journey to beauty and well-being.
Exclusive Promotions and Insider Access
As a valued member of the DUFT&DOFT community, you gain access to exclusive promotions and special offers. Be the first to know about new product launches, limited-edition collections, and exciting giveaways. Enjoy insider access to the world of DUFT&DOFT and elevate your beauty experience with the extra perks and benefits that come with being a part of our community.
Elevate Your Skincare and Fragrance Experience
DUFT&DOFT offers a unique and unparalleled experience that seamlessly blends skincare and fragrance. Our commitment to quality, innovation, and customer satisfaction sets us apart. Experience the DUFT&DOFT difference as you indulge in our luxurious products, meticulously crafted with care and expertise. Feel the transformative power of safe and effective skincare, and let our captivating fragrances transport you to a world of enchantment and self-discovery.
Embrace Beauty with Confidence
DUFT&DOFT empowers you to embrace your natural beauty with confidence. Our products are designed to enhance your skin's health and radiance, allowing your inner beauty to shine through. With DUFT&DOFT, you can trust that every step of your skincare and fragrance journey is backed by our commitment to excellence, innovation, and ethical practices. Embrace the DUFT&DOFT experience and embark on a path to self-love, self-expression, and self-care like never before.
As you navigate the captivating world of DUFT&DOFT, remember that you are at the heart of our mission. We are dedicated to providing you with exceptional skincare and fragrances that celebrate your individuality and enhance your well-being. Embrace the DUFT&DOFT lifestyle, and let us be your companion on your journey to beauty, confidence, and self-discovery.
DUFT&DOFT Fine Fragrance Hair & Body Mist